Welcome to Putsie's memorial homepage!!


NOTE: Putsie, my friend and closest companion for 17 and 1/2 years passed away a couple of weeks before Christmas, 2004... she has been sorely missed and will never be forgotten!! :(

Don't tell Bill, but I put this web page out by myself! Bill's not a bad guy when you get to know him, and he feeds me the best IAMs cat food I've ever had! I am now 17 years old (June 20) and I am a queen orange tabby! All I do at home is talk, purr, sleep, talk, hiss, sleep, talk, purr, sleep, talk!

Also, I just wanted to put in a word here for caregiver animals, of which I am one! I know hours before Bill does that he is having a physical problem, so I nuzzle up to him and do all I can to make him comfortable... that's what purring's for, didn't you know? I can't assist him while he's walking (like those marvelous assist dogs), but I'm there in spirit!!


---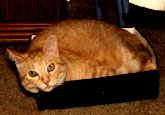 Just sitting around...


---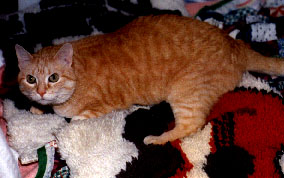 Just laying around...


---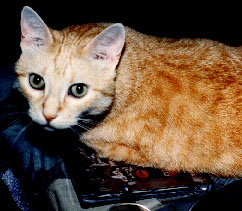 I used to be called paleface, for some stupid reason!...


---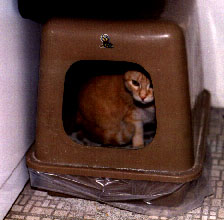 HEY! Get that camera out of here!!


---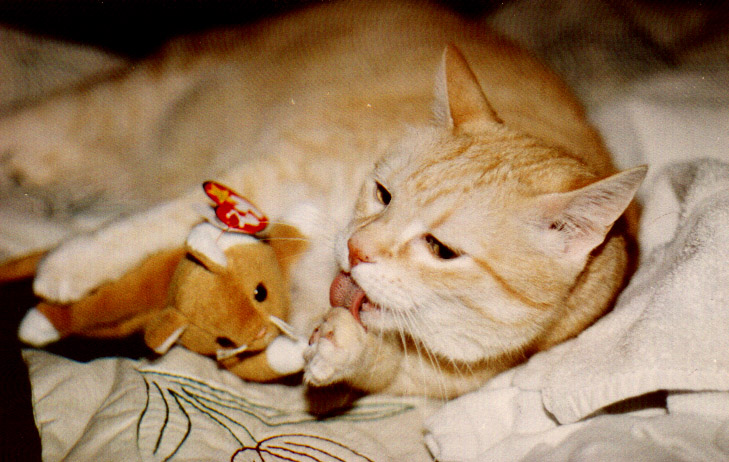 This is my friend Nip! Nip came home with Bill after his Christmas trip to Illinois one year (given to him by nieces Melissa and Jenna) and I kind of adopted him!! He actually now spends most of his time on Bill's truck dashboard, protecting Bill from the world!

The first four pictures on this page were taken by Bill, the next two were taken by Bill's mom, who I mostly just tolerate when she and that man (Bill's dad) are here!

---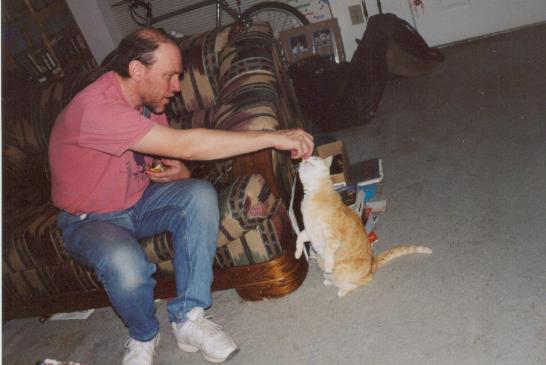 Bill taught me a long time ago how to beg like a dog... pretty good, huh?

---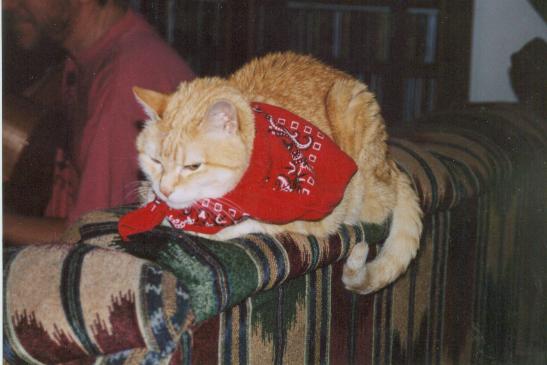 I hate to dress up (and you can tell by the look on my face! :()


---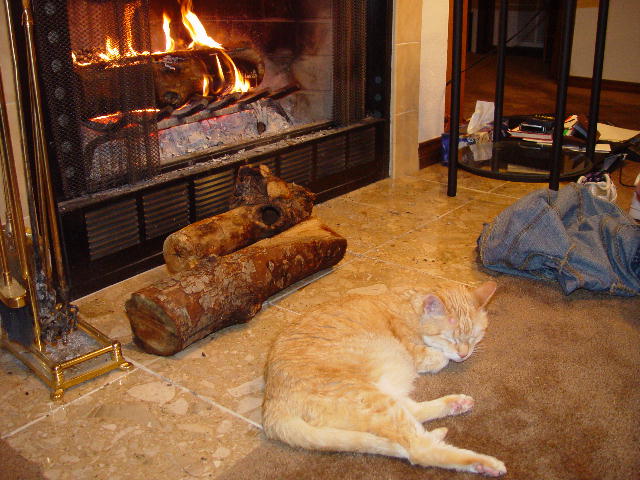 And now that I'm getting old, this is the only warm place! :)

Here is a link to one of my friends...

"Race for the Big Cats" site


Back to the top of this page...