Bill Nash's Home Page!


Bio --- Gigs --- Education ---Lyrics --- Pictures--- Videos --- Links

Here's a picture of me onstage 2011 in Jacksonville, TX at Roland's Next Door, opening for LJ Booth and Chris Kokesh (picture by Tom Noe):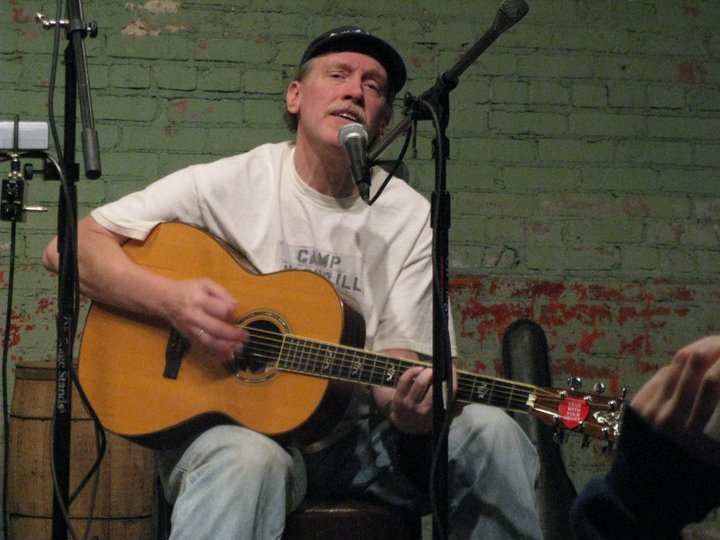 Click here To sign up for the Bill Nash Giglist email... I'd love to see you all out at a gig soon!!

Click here To sign up for the Camp Nashbill email list, which is my camp down at the Kerrville Folk Festival every year!

By the way, I will be building a new link for my alternate tuning/multiple capos workshops and information, but in the meantime here's a link to the only capo company in the world I use... Shubb capos are the capos I use exclusively! Here's the link:

Shubb capos are the way to go!


I got to perform on the main stage at the Rocky Mountain Folks Festival in Lyons, Colorado August 17, 2003 with 3 of my fellow song schoolers (Christopher Smith, Jenny Bruce, and Stephanie Corby)!! Steve Szymanski (the guy who coordinates the song school) asked me early on Saturday during the festival if I would like to participate in a song school circle on the main stage Sunday morning, and of course I was beside myself with yesses!!! It was huge fun and an hour I won't ever forget, I even got to do my "Colorado" song for the Colorado audience!!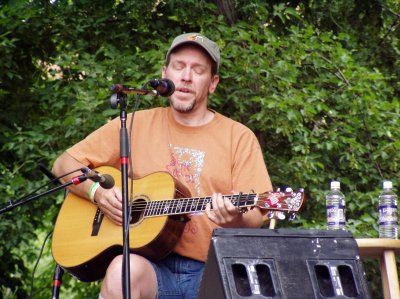 Here's me on mainstage at the Rocky Mountain Folks Festival 2003 (taken by my old friend Joseph Leavell)!!

"...knows everybody, everybody knows him, or should..." -- quote from songwriter Bill Kahler's links

"There are those gifted few who draw you in with just a phrase... Bill Nash is one of those songwriters. Whether you are a songwriter or just someone who admires songwriters, you owe it to yourself to own a copy of this wonderful music. Bill is a gifted writer, a songwriter's songwriter, who graciously pours his life into yours, leaving you just a bit richer for knowing him. I have picked with Bill, and I will never forget the experience. Bill Nash is a treasure." -- quote from Greg Young from CDBaby.com

"I've been listening to the eloquent songs of Bill Nash for a long time now. He's one of those generous spirits that you can't forget... It's high time we got him down here at Anderson Fair!" -- quoted from Ken Gaines, host of the Songwriter's Night Showcase, Anderson Fair, Houston, TX

"(Bill) has an amazing ability to create humor and sheer beauty from even his darkest memories... Even after two encore performances, it was obvious the crowd would have insisted on a third, had time permitted!" -- Jenny Wood, Dallas Folk Music Society newsletter

"What a great compilation of music! The words stick with you long after your listen is over. The stories will strike a cord with any listener and the harmonies carry you through the CD on the back of a genuine songwriter whose storytelling voice draws the listener into the scene. My favorite time to hear this one; weekend mornings with coffee." -- Allyson Hurt from CDBaby.com





Also, big thanks to all who voted for me as "Audience Favorite" at the 2003 WildFlower Festival Songwriting Contest (and again to be chosen in 2006)... way cool, and the festival is always a blast!!

-- The Kerrville experience is always coming up again, looking forward to 2013 and many more great Camp NashBill experiences!!!


Welcome to the Putsie Cat Records webpage!!


---
Music, music, music...


Hi, I'm Bill Nash and I live in Dallas, Texas and play music when I can... welcome to my home page! I now have some audio mp3s of my music on this page (see below)... this page will always seem to be under construction!!! :)

I have been a musician all my life, starting at a very young age (5 years old as a boy soprano) and with an all-consuming passion of wanting to make music for the rest of my life. Over the years, I have also turned to songwriting and love to spin a story inside a song!

I have 3 CDs available, the first called "Mostly True Stories" (1996), another called "Runs With Scissors" (1998), and the new CD "Dreaming Again" (2010). The 3 CDs have 37 of my own songs recorded on them and 3 cover tunes of a few of my favorite songwriters. Many people consider my music folk music, and stories of life and love are my specialty... I attempt to tell stories ala Harry Chapin, although I can only hold a candle to the master!!

If you're interested in my CDs, drop me an email and ask for details. By the way, I have been getting a lot of spam lately, so I decided to alter my email address below (that's where most of the spammers get their information, from the website!)... take out the NOSPAM and the address will work for email
bill@putsieNOSPAMcat.com

You can purchase "Mostly True Stories" online at CDBaby: My CD Baby Mostly True Stories page
or "Runs With Scissors" online at CDBaby: My CD Baby Runs With Scissors (CD only) page
and my newest CD "Dreaming Again" online at CDBaby: My CD Baby "Dreaming Again" page

Digital versions of my songs are also available on sites like itunes.com

My biography so far...

My bio page
You can check out lyrics from my three CDs at:
My lyric page
Here are some pictures taken by friends all over the country!
PICTURES!!
Check out some of my favorite links at:
Some of my friends!
Gig schedule and announcements:
Future gigs...
Here are some disability pages to look at:

Check it out!

Since 1988, I have been dealing with the vagaries of Multiple Sclerosis, and the last few years have been the worst, with increasing numbness in my left hand taking away some of my guitar ability. But after playing the guitar for 4+ decades, my fingers still know where to go, I just have to look at them more and remember to push harder, so I'm still playing and of course I'm still singing and writing! Actually, one of the more creative/fun things I've been doing lately is to change some of my old songs to other tunings to make them 1 and 2 finger chords instead of 3 and 4 finger, and it's allowing me to play several songs I thought I might not be able to play again!
I have been on disability from my real job (Raytheon/TI) since February, 2004. The disability company does not allow me any income beyond my long term disability income... so, it makes for an interesting mercantile situation! Drop me an email and we can work out some of the details... or better yet, go on CDBaby.com and order my CDs from there! I still donate a portion of the proceeds to MS charities!


Listen to my sample MP3s!
Be my guest and listen to your heart's content, just double click with your mouse on the "here" button:

This is "Gentle Winds" from my "Mostly True Stories" CD - double click here

Here's one of the instrumentals from the "Runs With Scissors" CD... "A Touch of Gina" - double click here

This is the title track from "Runs With Scissors" - "Runs With Scissors" - double click here

This song is also from the "Runs With Scissors" CD - "Hoping to the Sky" - double click here

From the new CD "Carpe Piscum - Seize the Fish", for your Hallowe'en pleasure - "Trick or Treat" - double click here

And my Christmas song - "Come Home" recorded live at "Acoustic Sounds Cafe" in Little Rock, AR (thanks, Joe Henry!) - double click here

And for you star-gazers, here is a little song I wrote in honor of my dear friend Tom Noe and the LTFWT "Largest Telescope Factory in Wylie, Texas" - "You Teleport Me" - double click here


Back to the top...

And last (but not close to least!)... the "Putsie Page"